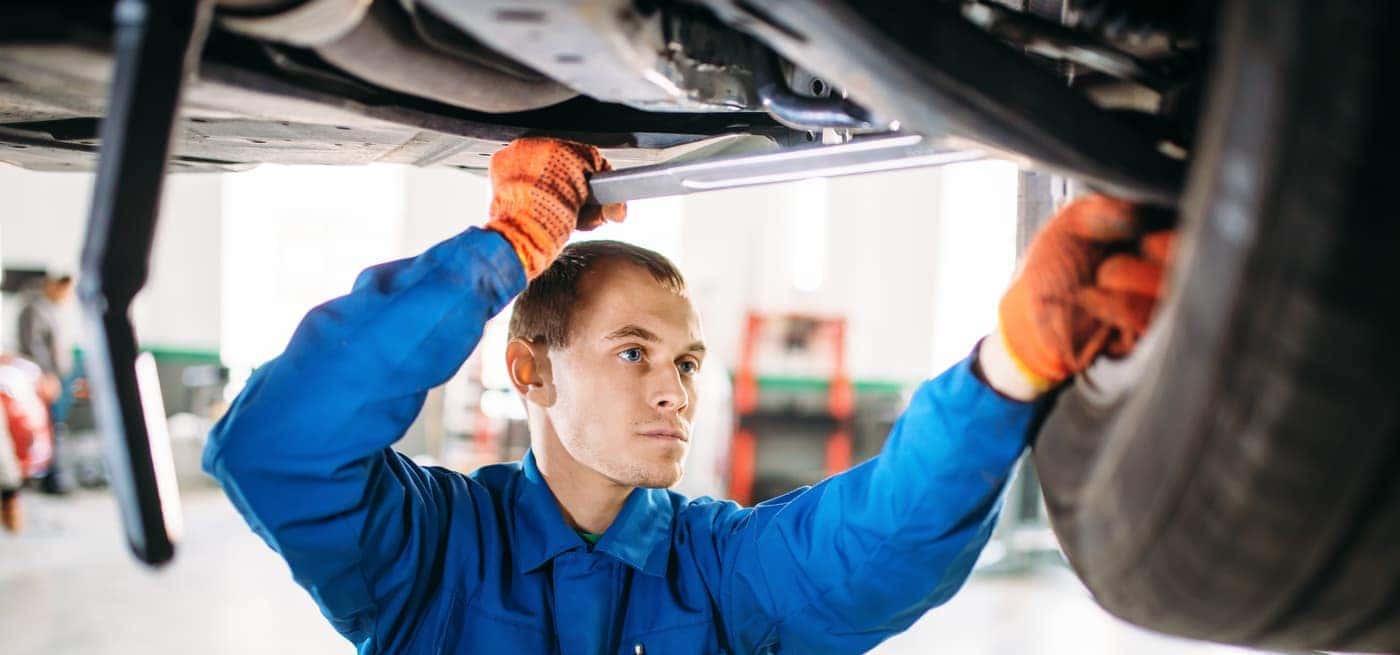 Routine maintenance is always important, but it's often on our minds even more ahead of a frigid Michigan winters—is it on yours? Has the sudden drop in the temperature has made you wonder, "What is my car maintenance schedule?" If you want to ensure your car, truck, or SUV continues to run not just through this winter, but on Petoskey streets for years to come, then adhere to your Chrysler, Dodge, Jeep, Ram vehicle's maintenance schedule. As always, your owner's manual will know best, but our certified technicians in the Fernelius Chrysler Dodge Jeep Ram service center are here to help with these service maintenance tips and tricks!
---
Car Maintenance Schedule: Every Month
Your monthly service maintenance checks are the foundation of your vehicle's health. If you're not certain what components to check, fluids to change, or other aspects of easy, at-home maintenance, then you're in luck! We've listed your monthly recommended service checks below:
Make sure all interior and exterior lights work.
Make sure windshield wiper fluid is filled.
Clean the interior and exterior.
Check tire pressure and tread.
Check to see if the check engine light is on.
Car Maintenance Schedule: Every Three Months or 3,000 Miles
Similarly, every three months or 3,000 miles you should either check the below, or have your certified technician take a look at your vehicle. This will keep your Jeep Wrangler or Dodge Durango running fabulously on Indian River streets!
Automatic transmission, power steering, wiper fluid levels
Tire pressure, tread, and wear and tear
Engine oil and air filter
Belts, exhaust, and hoses
All lights inside and out
Fuel filter
Car Maintenance Schedule: Every Six Months or 6,000 Miles
What should you check on your car ahead of the snowy, Onaway winter? Your battery is among the more important components to maintain when there are large drops or rises in temperature.
Every six months or 6,000 miles, commit to the following checks:
Car battery and cables
Windshield wipers
Vehicle polish
Chassis lubrication
Car Maintenance Schedule: Every 12 Months or 12,000 Miles
About once a year, you should conduct the following maintenance checks along with the ones listed above:
Brake system
Coolant levels
Transmission fluid levels
Steering and suspension
Why Follow your Car's Routine Maintenance Schedule?
Do you really need to follow a car's maintenance schedule? These checks and tasks will ensure you stay in touch with the intricate mechanics of your vehicle, the machine that gets you to work, school, and other important locales around the Gaylord area! Observing your vehicle's recommended service schedule doesn't just keep your rides smooth, it avoids costly issues down the road—regular maintenance costs far less than repairs from neglect. This means, that in the long run, taking care of your car saves you money.
Take Advantage of the Fernelius Chrysler Dodge Jeep Ram Service Department
Whether you're behind the wheel of a recently-purchased new Chrysler, Dodge, Jeep, Ram or a superb used car, truck, or SUV from the pre-owned Fernelius Chrysler Dodge Jeep Ram inventory, we're here to help keep your car healthy and you happy. With that said, we're happy to enable you to do your own maintenance and repair. Reach out to our service department with any questions whatsoever! And if you would rather we do the work, you can always schedule service online.