Getting Ready for Spring in Cheboygan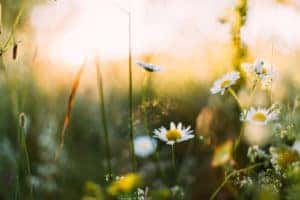 Even though winter can feel like it may never leave, the days are already getting longer and the sun is finally poking through. Whether you're looking for new cars in Cheboygan or new places to go in your car, the team at Fernelius Chrysler Dodge Jeep Ram is happy to help.
Fishing and Lake Spots
We're right on Lake Huron, so if you have been to this spot, we won't be surprised. At the same time, taking the ferry to Bois Blanc Island is a great way to find a quiet spot for fishing and birding, or to give the family more than enough space to roam and play. Be sure to have everyone meet up by the lighthouse!
Another quiet option includes Burt Lake where a few minutes of paddling or running the trolling motor can provide a brief respite for fishing or even just admiring the view along the banks.
Sights In and Beyond Cheboygan
There is, of course, our state park, multiple brewing companies and Pier M33. The golf and country club is just north of town in Cheboygan as well. If you're looking to travel further afield, then head further north!
North to Mackinaw City! Mackinaw City offers the ability to interact with the local historic interpreters, visit the lighthouse and more historic sites, as well as take in the sights and fudge while you wander around downtown.
New Cars in Cheboygan
Spring is also a great time to get your car inspected and consider whether or not you need to be looking for a newer vehicle before your summer adventures begin. If you need a service appointment, fill out our easy form. Or, check out our new vehicles if you're looking to check out other options for making your way through Cheboygan, Petoskey and beyond.