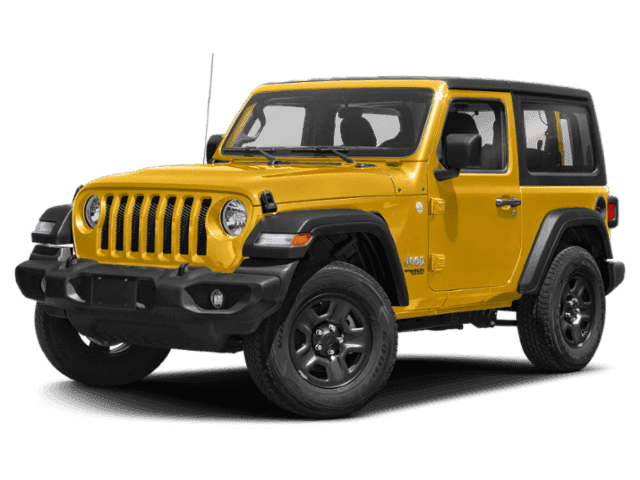 2019 Jeep Wrangler Sport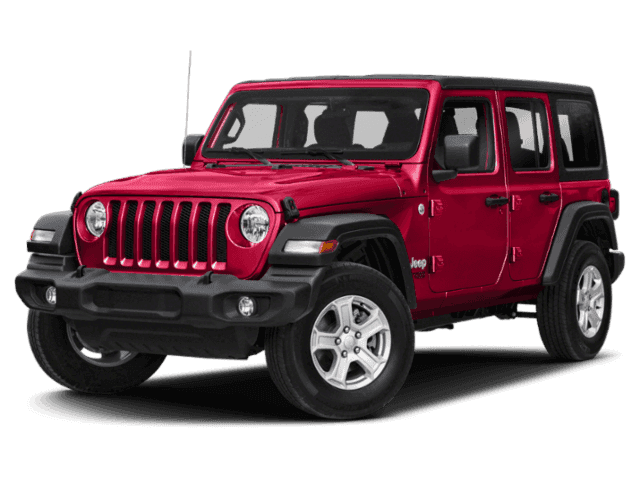 2019 Jeep Wrangler Sahara
2019 Jeep Wrangler Sport vs. 2019 Jeep Wrangler Sahara
2019 Jeep Wrangler Sahara
5-inch display w/ Uconnect 3
7-inch display w/ Uconnect 4
As one of America's most iconic brands, the Jeep Wrangler has been the off-road vehicle of choice for Petoskey drivers for decades. But telling the difference between new Wrangler models can often be a challenge. The Jeep Wrangler Sport compared to the Wrangler Sahara, for example, is a subtle shift, but there are indeed significant differences that make one more suitable for certain drivers than the other. Review each of these new Jeep Wrangler models in-depth with Fernelius Chrysler Dodge Jeep Ram.
Wrangler Sport Agility vs. Wrangler Sahara Size
The price difference between the Jeep Wrangler Sport and the Wrangler Sahara can largely be summed up by their two-door difference: The Sport is a two-door vehicle for $28,045 MSRP, while the Sahara is a four-door vehicle for $38,395. As you'd expect, that means the Sahara has more space overall, with available 5-passenger seating and 31.7 cubic feet of cargo room with the seats up. The Wrangler Sport, on the other hand, offers a smaller vehicle size and the agility that comes with a more compact frame, but less space than the Sahara, offering 12.9 cubic feet of cargo space with room for four passengers.
Wrangler Interior Features: Sport vs. Sahara
The Jeep Wrangler Sport has a number of upgrades available to its interior features, but many of them come standard in the Wrangler Sahara. Chief among them, the Sahara features a 7-inch touchscreen display with Uconnect® 4, SiriusXM® satellite radio, and Apple CarPlay®/Android Auto™ integration. The Sport offers a 5-inch touchscreen with Uconnect® 3.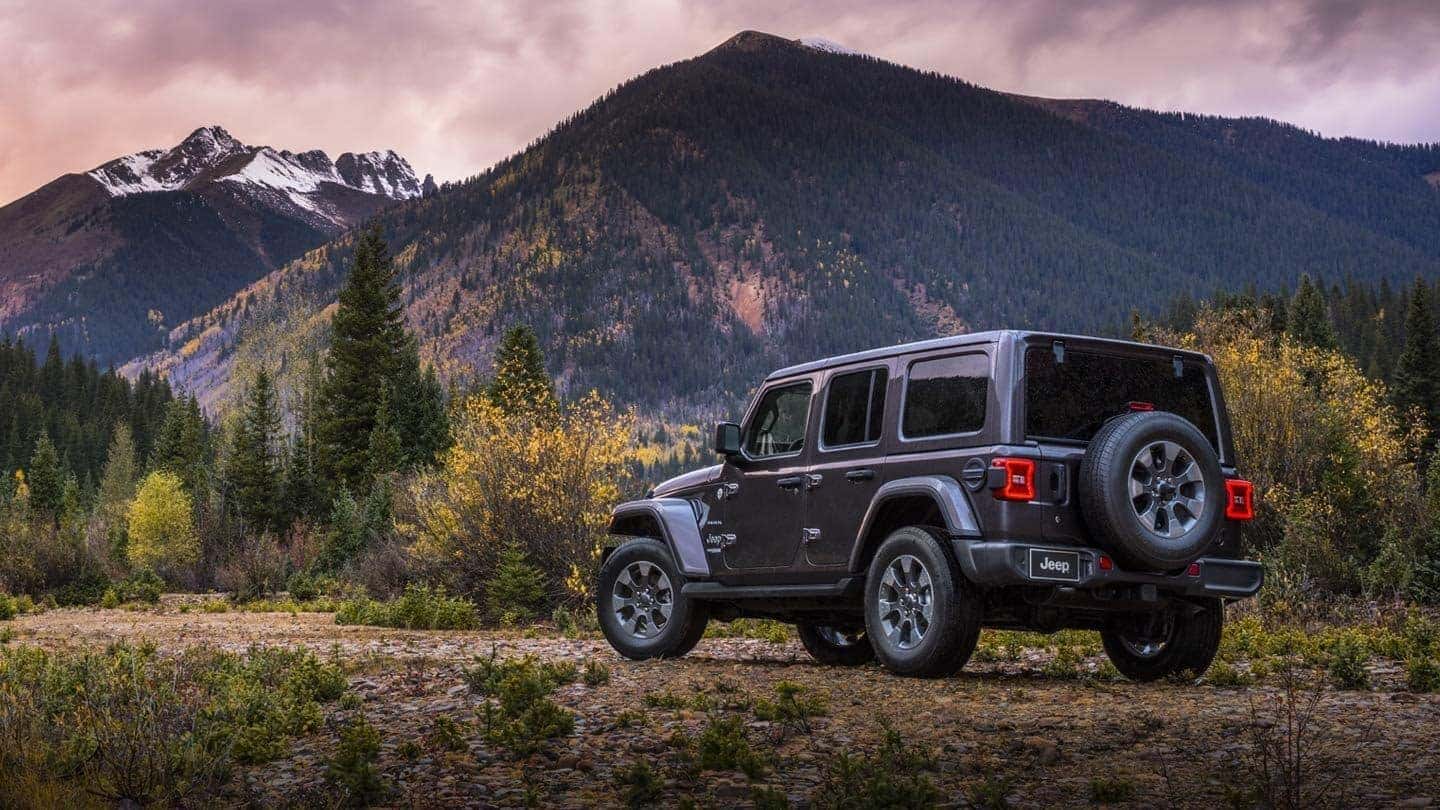 Larger Wheels for Smoother Rides
Many Indian River drivers don't glance at the wheels when they climb into a new car for the first time, but it makes a difference when it comes to the Sport and the Sahara. The Sahara features 18-inch wheels to support its larger frame, and provide passengers with a smoother ride on Onaway roads. The Wrangler Sport, on the other hand, has 17-inch wheels for better off-road capability, in case its new owners prefer to drive it over rocks or out to remote campsites.
Learn Which Wrangler Is Right for You at Fernelius Chrysler Dodge Jeep Ram
The easiest and best way to compare the Jeep Wrangler Sport and Jeep Wrangler Sahara is to climb behind the wheel in Cheboygan! Contact us, and let's schedule your test drive! Our knowledgeable salespeople, friendly finance experts, and expert service technicians work as a team to provide drivers like you with the most affordable and functional new Jeep vehicles available. Stop by our showroom, and let us show you the SUV you need today!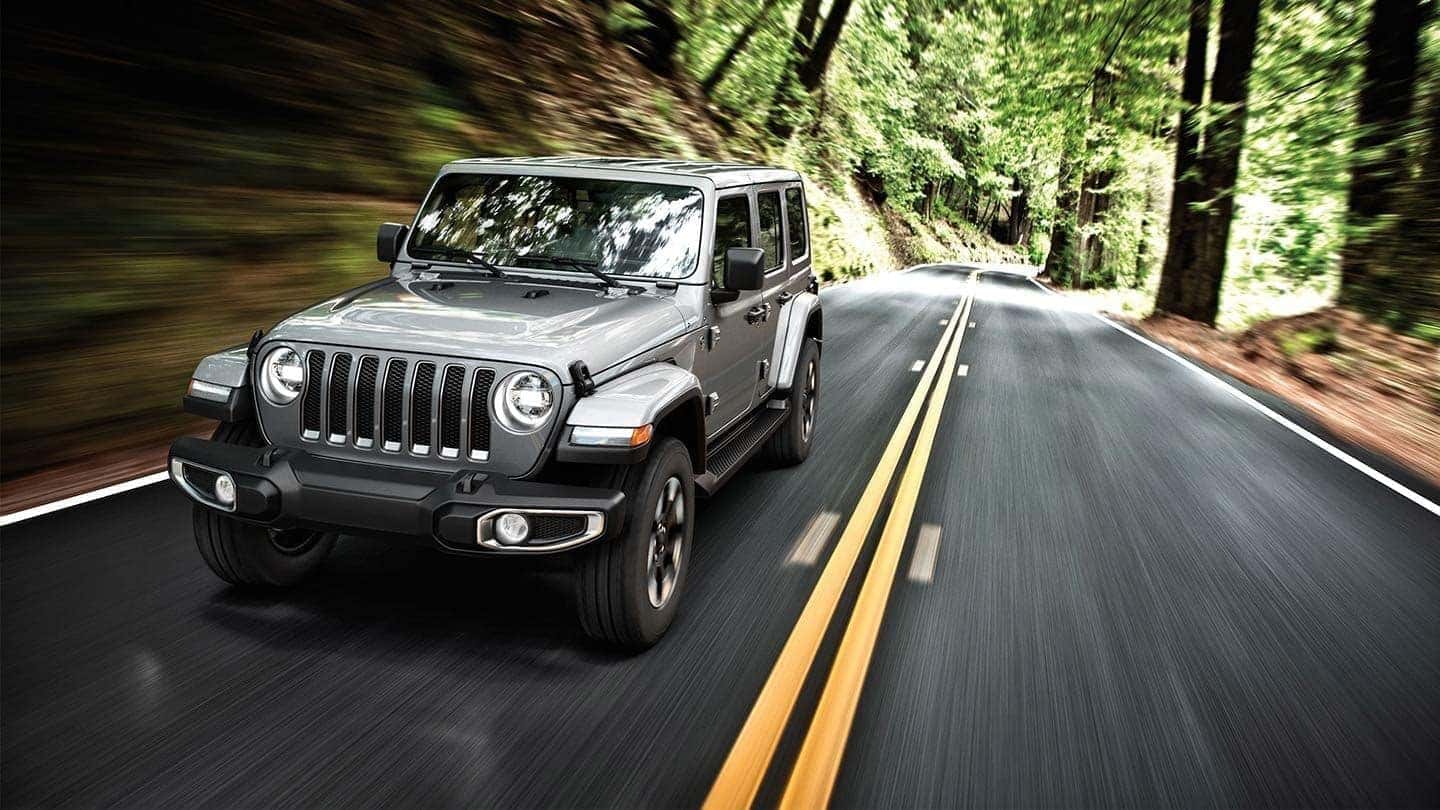 Related Posts from Fernelius Chrysler Dodge Jeep Ram
The most wonderful time of the year is also the chilliest, which means inclement weather is inevitable, especially in Michigan. To prepare your Chrysler, Dodge, Jeep, or Ram for drives down the highway in impending ice, snow, hail, and more, Fernelius Chrysler Dodge Jeep Ram offers these three tips: Check your tires. Tire pressure drops…

Regular washes for your vehicle are important, but so is detailing. In addition to aesthetic reasons, detailing is crucial for safety. Glass coatings can improve wet-weather driving, since water will bead off the glass, increasing visibility. And clean headlights not only look great, but they ensure sufficient lighting is emitted, making nighttime driving safer. The…

Whether you're transporting a camper, trailer, or another bulky item around Cheboygan, towing can get tricky. But when you have the reliability of a Chrysler, Dodge, Jeep, or Ram on your side, you know it's possible to get the job done properly and safely — you just have to keep a few things in mind….