Servicing Your Fernelius Vehicle: A 101 Guide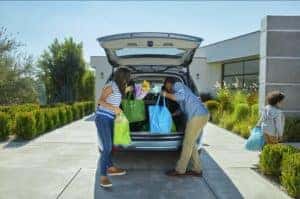 Like an annual physical, your vehicle needs periodic maintenance to ensure that it works regardless of the temperatures and weather conditions. Using the experienced mechanics at Chrysler Dodge Jeep Ram in Cheboygan ensures that not only will your vehicle get original equipment manufacturer parts, but that inspections will show any potential issues.
Regular Service Intervals
Your owner's manual will likely include details on when certain services must be performed. Most cars, trucks and SUVs today don't need oil changes every 3,000 miles anymore. Instead, check to see if your vehicle has a warning light for filter and fluid changes or refer to your manual for proper timing.
In addition, roughly every 30,000 miles, your vehicle will also need to have various components checked. These include the belts that help the engine power your electronics, air filters for both the engine and the interior and other parts. With the rapid temperature shifts common in the Upper Peninsula, ensuring parts like those belts or hoses don't crack is critical for keeping you on the road.
Our Service Center
At Fernelius Chrysler Dodge Jeep Ram, our knowledgeable service technicians work hard to ensure that your car, regardless of make, is current with manufacturer recommendations in terms of components whether they be electronics, suspension, engine or more.
Winter Tips for Michiganders
We know! Temperatures in Cheboygan are way different from the temps in Florida, and so what your vehicle needs is a lot different too. Even if you don't need an engine block heater, you do need to consider checking up on your fluids (especially windshield washer fluid/antifreeze) and your battery. The colder temperatures degrade electrical performance, so if your battery is borderline, it could mean extremely bad news and a stint along the side of the road.
While you're at it, consider stopping in our service center for advice on snow tires and a spare set of wheels. Even with four-wheel drive, we know that the rubber that meets the road, or snow, is the difference between safety and something potentially going very wrong.
Schedule Your Vehicle Service at Fernelius Today
With our auto care package, our Fernelius Family can enjoy complimentary servicing through the first years of ownership. We've also made it easy to schedule appointments so that you don't have to take much time out of your day. Start here so that we can get your vehicle ready for you and you back on the road.