The Fernelius Pre-Owned Advantage at Fernelius CDJR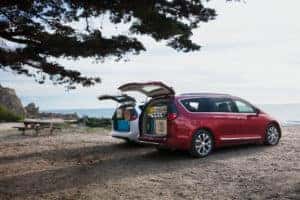 Getting value in your next vehicle purchase matters. While many car research sites offer opinions on extended warranties for new vehicles and other care packages, few do the same thing for pre-owned cars, trucks, and SUVs. At Fernelius Chrysler Dodge Jeep Ram more people are learning about the value of our Fernelius Pre-Owned Advantage.
Basics of Buying Pre-Owned Vehicles
One of the benefits of buying used cars or SUVs is that the depreciation has already been taken by someone else. However, whether you are looking at auction sites, dealerships or private sellers, you still need to be sure that you are getting the vehicle you want.
There are a number of things to be wary of: making sure that the vehicle is properly inspected and that its history is backed up by a reputable source are two important ones. Another is making sure that your budget includes not just the cost of gas, car payments, and insurance, but also any maintenance or repairs down the line. It is important to keep in mind that depending on the age of the vehicle, you may not be able to take advantage of the warranty.
The Fernelius Pre-Owned Advantage
At Fernelius CDJR, we take pride in our service center and technicians, so we're excited to offer Fernelius Auto Care on every pre-owned vehicle we sell that is less than six years old and with fewer than 100,000 miles. Buyers looking for used cars in northern Michigan can take advantage of a year of roadside assistance as well as two oil changes and tire rotations. It includes inspections to ensure that no matter what happens on Michigan roads, your car, truck or SUV, it's ready to handle your next trip.
Shop Our Expert-Inspected, Like-New Vehicles Today
Our deals include certified pre-owned options, steals under $10,000, and options in-between. We look forward to working with you to find the best used car for your needs, with the confidence that your maintenance and roadside needs are covered no matter where you end up. Visit us today to learn more!