Top Tips for New Car Buyers from Fernelius CDJR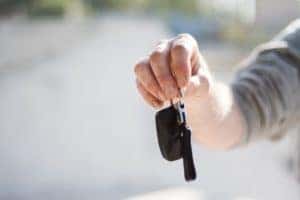 At Fernelius Chrysler Dodge Jeep Ram, we know purchasing a vehicle can be stressful, That's why our expert team has put together some ways you can take the stress out of the process and feel confident that you're getting the exact car, truck or SUV that fits your needs.
Know the Difference…
…between monthly budgets and what you can afford
There are two different ways of considering what you can afford: a monthly budget and the total cost of ownership. You need to consider routine maintenance, car insurance premiums as well as the monthly payment a dealer may be able to offer you. Make sure that you consider all costs before you sign off on your purchase.
Establish What You Need…
…versus what you want
The easiest way to save money on your next new car purchase is to not opt for things you won't use. Heated seats in Michigan winters are completely valid, but maybe you don't have a need for a foot-activated liftgate. Create a list of needs for your car and you'll be able to narrow down what you need, and want, with relative ease.
Do Your Research
There are dozens of new car, truck, and SUV models on the market every year, but there are hundreds of options when you consider pre-owned models. Since you've already set up your budget and established your needs, you can likely narrow that down pretty quickly. Once you do, you can start listing models that fit your needs and contacting local dealerships. And, if you have a car that you are currently using, but looking to replace, you can even verify the likely trade-in value before you walk onto the lot.
Get Help from Fernelius CDJR
We have worked with hundreds of new car buyers over the years, ensuring that they get a fair deal and a no-hassle experience. Let us also help you find that perfect vehicle for you without any of the headaches you may have experienced in the past. Contact us today to get started!