Transition Your Car from Winter to Spring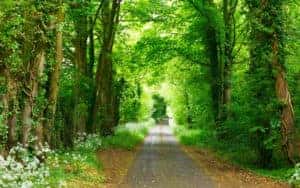 Michigan winters can take a toll on your car, truck or SUV and that's true even if you keep up to date on maintenance. Whether you have a Dodge Charger or a Jeep Renegade, you need to make sure you follow key steps in managing the transition to warmer weather:
Deep Clean Your Car
Road salt is highly corrosive and can cause long-lasting damage if you aren't careful. It's no surprise that cars in Michigan are known for having rust. You can limit this by cleaning out the underside of your vehicle or having it detailed.
Switch Your Tires
Trade your winter tires for all-weather tires and inspect the tread depth. Not everyone uses winter tires, but if you keep two sets of wheels, make sure you swap them out before it gets too far into spring. Winter rubber compounds are much softer, so once the sun comes out, they can wear very rapidly and cost you your investment!
Check Wiper Blades, Filters, and Fluids
Wiper blades are rubber, so they can be impacted by road salt and other issues from winter driving like tires. Washer fluid doubles as anti-freeze in most vehicles, so you'll want to keep an eye on that as well as your oil levels and color regardless of how new your vehicle is.
There are a lot of steps that go into making sure that you have a car that's ready for Spring. If you're unsure about any of them or want an experienced pair of eyes to look over your vehicle, visit the Fernelius Chrysler Dodge Jeep Ram service center for a fluids check, oil change and any other maintenance you need. We also provide a complimentary inspection for each vehicle that is brought into us.
If your daily drive is looking worse for the wear, we can put you behind the wheel of a vehicle that best fits your needs. Check out our new vehicle inventory or our pre-owned options to get an idea of what will be the best option for you!