Your Vehicle Maintenance Schedule — and Why It's Important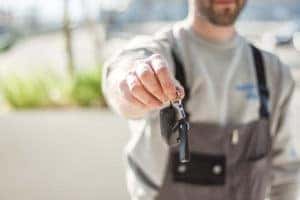 Getting behind the wheel of a new vehicle is exciting, but it can be easy to forget that a regular maintenance schedule is crucial to keeping your car in its best shape. At Fernelius Chrysler Dodge Jeep Ram, we're committed to keeping vehicles running smoothly.
We proudly serve Northern Michigan, from Cheboygan to Indian River, and while we have an extensive inventory of new vehicles for sale, we also offer service appointments Monday through Friday. We recommend keeping a consistent maintenance schedule to:
Increase Safety
Routine maintenance prevents parts from breaking and larger, more costly issues from arising. It's better to have all your vehicle's systems checked to decrease the risk of dealing with unexpected malfunctions and a potential accident while driving.
Top Performance
Regular service allows for better tire traction, more stable steering, and reliable engine starts.
Save Money
When you prevent problems and/or detect minor issues before they become major complications, you reduce the risk of paying for extensive repairs, as well as potential rental vehicles. In addition, a well-maintained car uses less fuel, saving you money at the gas pump.
Save Time
Bringing your car to a service center for a regular maintenance check will be considerably less time consuming than having to deal with a car that abruptly broke down on the highway while you were on your way to work.
Ready to get your car in check? Schedule service online now or call Fernelius Chrysler Dodge Jeep Ram at 231-268-7383 to make an appointment. If you're ready for a new set of wheels and want to browse the best inventory of vehicles for sale in Cheboygan, call 231-268-7726 or view our selection online.