Generally speaking, an oil change appointment shouldn't take more than an hour, no matter where you go. Contact us to learn how to check your own oil, and find out how long an oil change typically takes at the Fernelius Chrysler Dodge Jeep Ram service department, after you review how to rotate your own tires. If you'd like, you can schedule your appointment while you're speaking with us, or you can consult our maintenance guide or our handy online scheduler if you need to check your calendar first around the Traverse City Cherry Festival, or get on the road to Michigan bike trails.
How Long Should an Oil Change Take if I Do it Myself?
Planning to change your oil at home in Petoskey? Depending on your experience with this task, the amount of time it takes can vary, but you should set aside at least one hour to get the job done.
Remember, before you start the process, you should double check that you have a proper amount of new oil, a new oil filter, and a new oil filter gasket – you'll find all of these items at the Fernelius Chrysler Dodge Jeep Ram parts department, as well as chain auto supply stores in Indian River. In order to complete the oil change, you're also going to need a rubber mallet, proper-sized wrenches, wheel blocks, and a jack.
At the end of the day, it's usually faster and more cost-effective to have your oil changed at a certified dealership such as Fernelius Chrysler Dodge Jeep Ram. That said, if you do change your oil yourself and need advice along the way, don't hesitate to contact us to ask!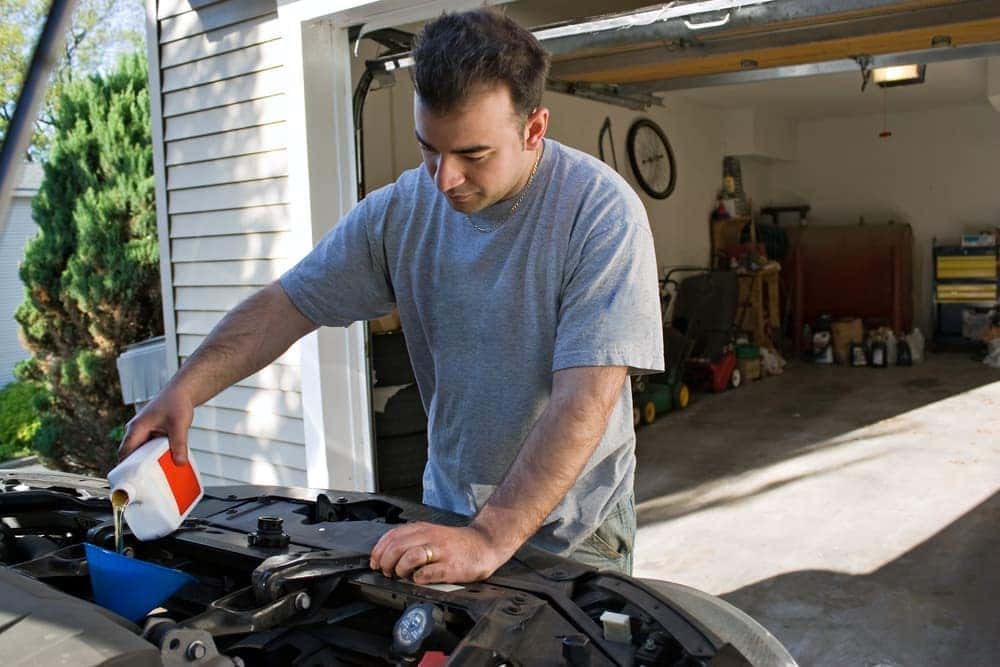 Additional Oil Change Tips
Check out our expert tips before performing or scheduling your next oil change:
It used to be said that you should have an oil change every 3,000 miles, but these days, you should be able to go about 5,000 to 7,500 miles in between service. Some models may even make it to 10,000 miles before requiring a change. If you're unsure, check your owner's manual for an accurate number.
When you take advantage of the rotating service coupons at Fernelius Chrysler Dodge Jeep Ram, you can get your oil changes and other services at a great price.
Wondering if your vehicle requires synthetic oil? Check your owner's manual to find out. Synthetic usually costs more than conventional oil, but it often lasts longer than conventional oil.
When you schedule an oil change appointment with Fernelius Chrysler Dodge Jeep Ram, you'll have peace of mind knowing that our service department is comprised of a team of certified, experienced technicians and state-of-the-art equipment.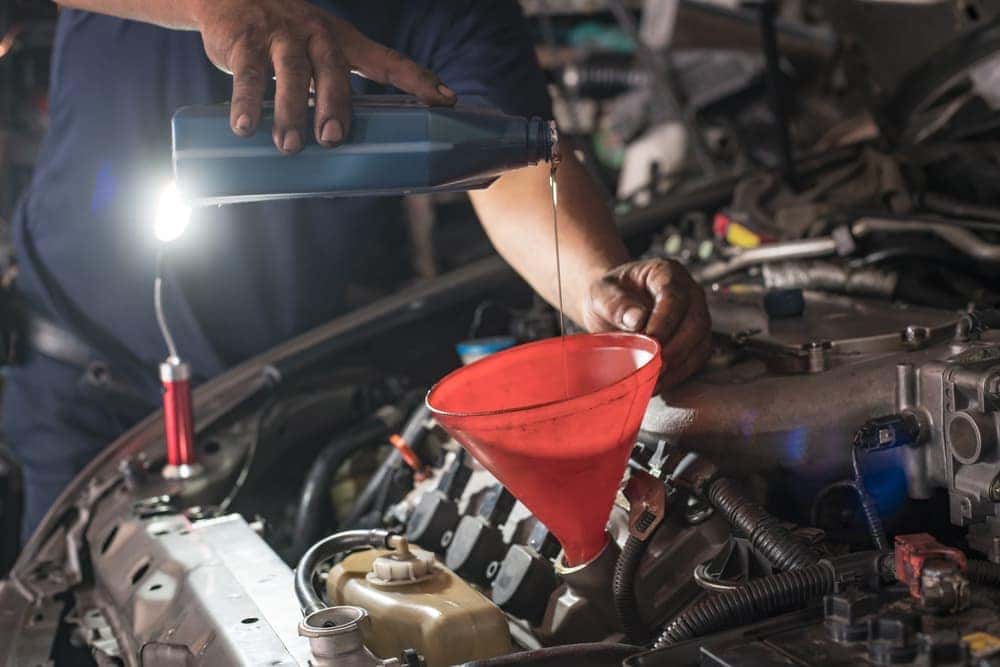 Trust Fernelius Chrysler Dodge Jeep Ram for All Your Service Needs!
We're just a short drive from Onaway, and our team of professionals are qualified to take care of oil changes, tire rotations, brake repairs, care for your 2019 Jeep Cherokee interior, and much more! If you have any questions or would like additional service tips, or have questions about Mopar, feel free to give us a ring at 231-597-7212, or stop in to have your vehicle inspected by a technician today.
After getting your vehicle up to snuff, why not check out one of our favorite Cheboygan, MI attractions? And don't skip our inventory of vehicles priced under 10K!
Related Posts from Fernelius Chrysler Dodge Jeep Ram
Ready to get behind the wheel of a new Jeep, Dodge, Chrysler, or Ram? Whether you've been eyeing new vehicles or are considering something pre-owned, the team at Fernelius Chrysler Dodge Jeep Ram in Cheboygan is ready to help you find your next ride. Our dealership is equipped to handle all your car-buying needs, whether…

Dashboard warning lights are how every Jeep, Dodge, Chrysler, and Ram communicates that something is wrong. They illuminate briefly as your vehicle warms up, letting you know that all systems are safe and ready to go. But if a light stays on, there's a problem. Here are the most common vehicle warning lights and what…

Purchasing a vehicle is an important decision and at Fernelius, we want to make sure our customers are prepared for every step of the process. This includes making sure you have all the necessary documents and information with you when you come in to purchase your new vehicle. Below are our requirements and recommendations of…